Welcome to maxwell

.fyi
F

or

Y

our

I

nformation

My name is Max Starkenburg. I'm a web designer from the US, currently based in Bremerton, Washington Houston, Texas Rancagua, Chile Mexico City Washington, DC.

My work has focused on harnessing HTML, CSS, JavaScript, and graphics editors to make aesthetic and intuitive designs for large- and small-scale websites. See some samples of my previous work.

While my academic design background is in architecture, all of my professional work, including summer jobs beginning in 1999, has focused on web design. More details in my résumé.

Learn more about how I made this website in the colophon.
Work samples
Library website redesign
Creation of a new style for George Washington University Libraries.
Learn more ...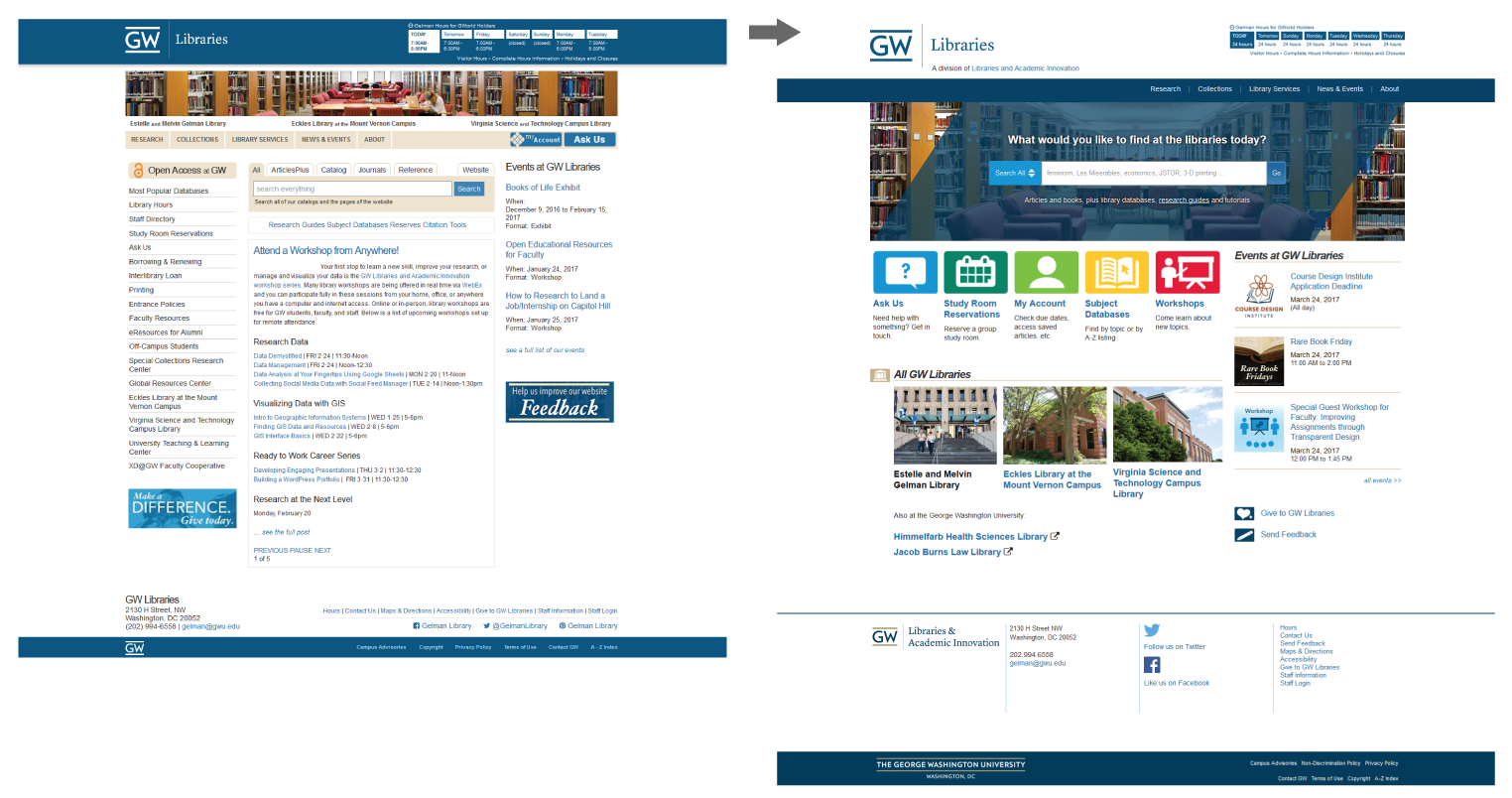 Library website redesign
In my latest work, I redesigned the website of the George Washington University Libraries, a Drupal-based site.
Newer, fresher style
In addition to bringing the site into line with the university's more modern and clean web look-and-feel, I created an original icon set to feature high-priority site functions, as well as a new search interface. All design decisions were justified or adjusted during several usability tests.
The new design has led to a spike in new catalog searches.
Interactive floor maps
Make finding your library book that much easier.
Learn more ...
Interactive floor maps
In my latest work, I created interactive floor maps (with SVG and JavaScript).
In addition to being able to mouse over the maps and have information about buildling features appear, the maps were built to allow for users to click a link next to the call number in the catalog and be directed to exactly where in the building their book is located.
Online textbook editor (features)
Hand-coded interactive mock-ups of a WYSIWYG editor. See a few of its novel features
Learn more ...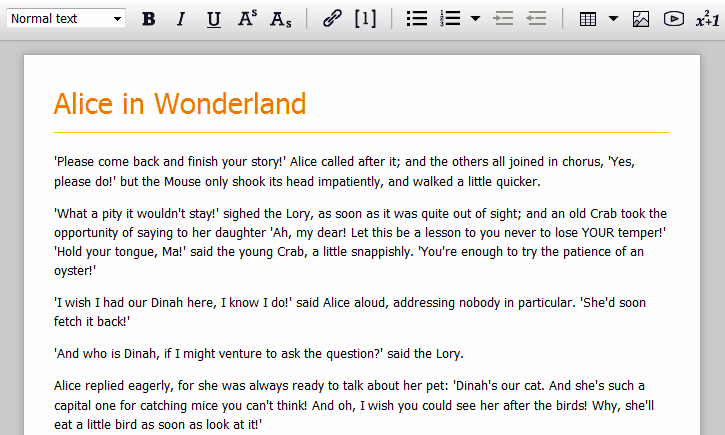 Online textbook editor: examples of features
I made functional mock-ups of a web-based WYSIWYG editor (a WYSI-what?) from scratch, which guided the software development and were used for all usability studies (I'm proud to say that some subjects were surprised they weren't the real thing). Each component had multiple technical and UI "moving parts" to juggle (drag-and-drop, handling Range/Selection of contentEditable text, contextual help, menus for advanced options, "nudging" features, redundant workflow expectations, etc.). Below is a sample of some of the interfaces, each of which went through various iterations.
Math mini-editor
Displaying math on the web is tricky, let alone editing it. This widget incorporated the JavaScript built by the good folks at ASCIIMath, which converts a simple mathematical mark-up language to MathML. As the user writes ASCIIMath in an in-place miniature editor, the output display is produced in real time. A "cheat sheet" was built to show common encodings.
Accessible and attributed images
An important aspect of the editor was nudging authors to include text for the benefit of users who rely on screen readers, as well as to provide attribution for the image's creator. Both of these aspects were tightly woven into the workflow.
Textbook elements that talk to each other
A key question of the editor was how to add semantic elements like Examples, Exercises, Notes, Equations, etc., that would not just share a respective format, but provide features like automated numbering, automated index generation, answer sets, and collated glossaries. These animations show three different ways an author could add a Definition to their text. Subtleties of their functionality were the subject of multiple usability studies. Read a report of one here (PDF).
Online textbook editor (hands-on demo)
Try the editor out for yourself.
Take a test drive ...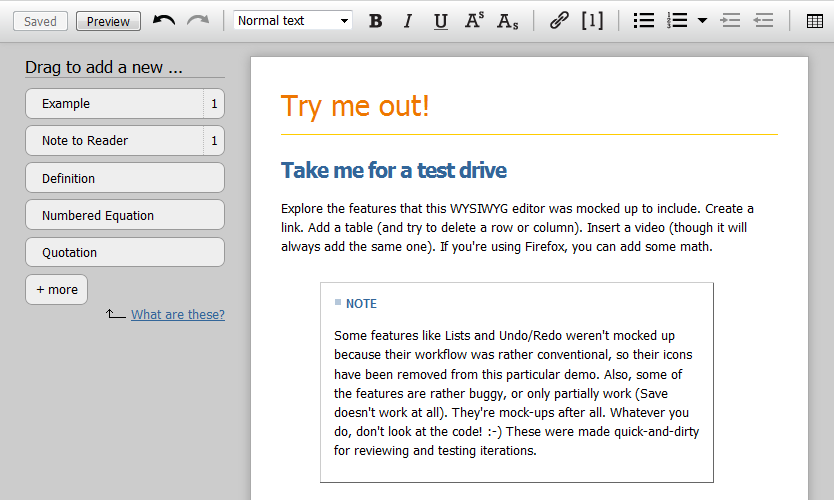 Design for an educational repository
My longest stint has been with Connexions, an open-source and open-content educational website.
Learn more ...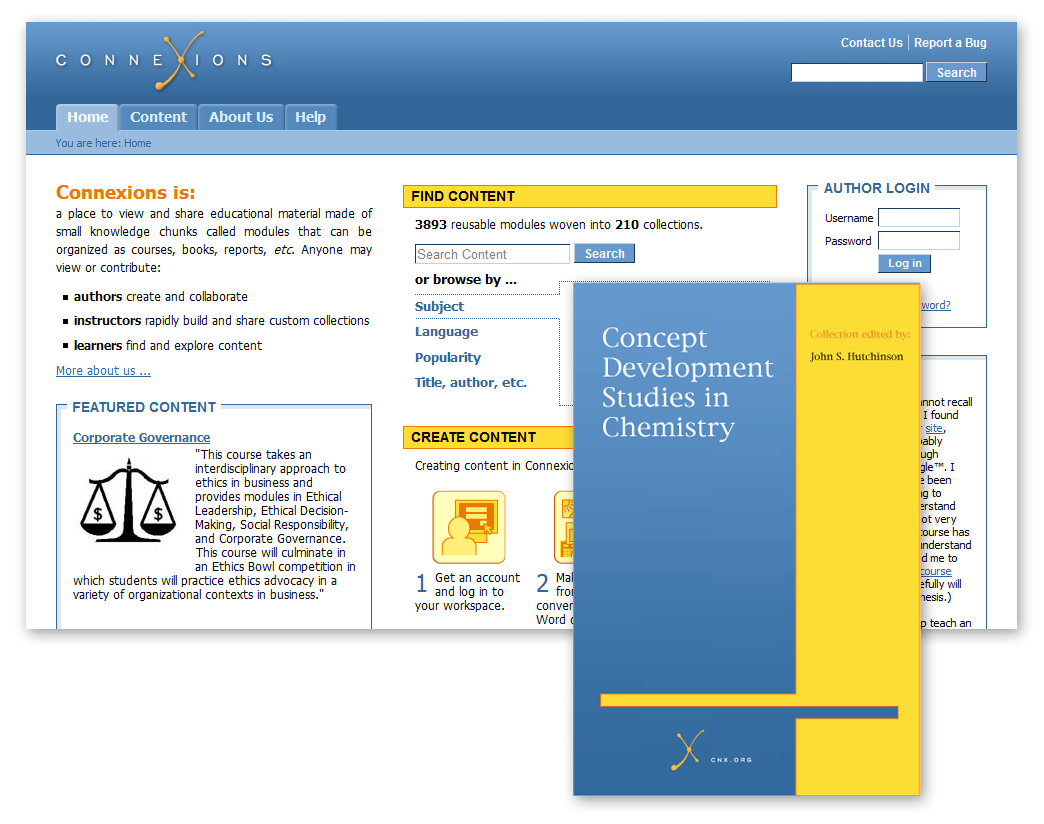 Connexions: educational repository and authoring environment
I was the lead visual designer at Connexions (now OpenStax CNX) for over 10 years. Aside from setting general graphic guidelines, I worked on mocking up ideas for every new feature that involved the user interface.
Re-skinnings
Several of my work projects have involved making customized skins for complex interfaces.
Learn more ...
Re-skinnings
Much of my work has focused on completely changing the look and feel of a website while leaving the underlying architecture relatively intact.
Static sites
Over the years I've created a number of small and basic single-use websites
Learn more ...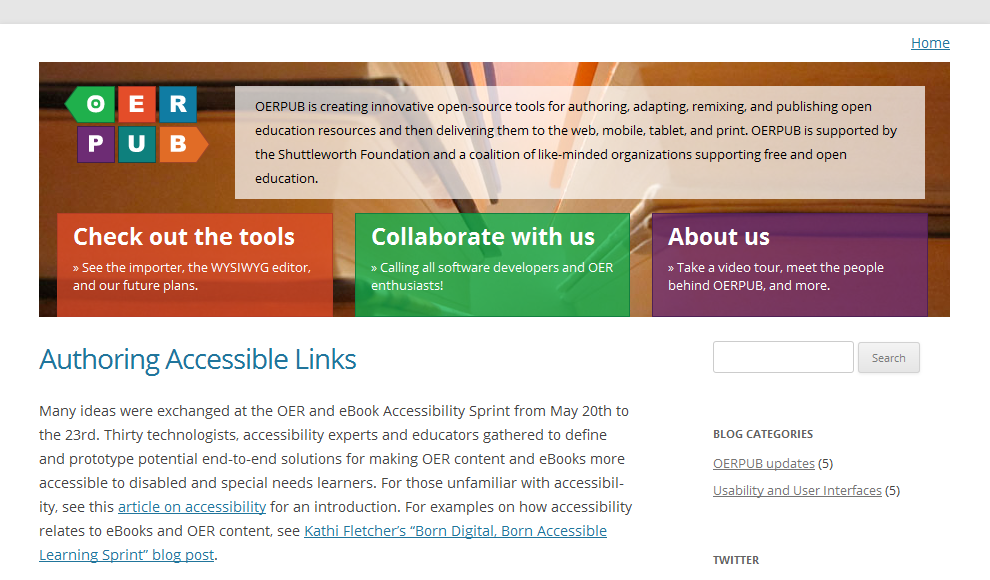 Static websites
A few of the examples of small-scale basic websites, some completely from scratch, I have designed over the years.
Book projects (coding for fun)
Some book-related (
and
coding-related) side projects I thought would be fun to share.
Read more ...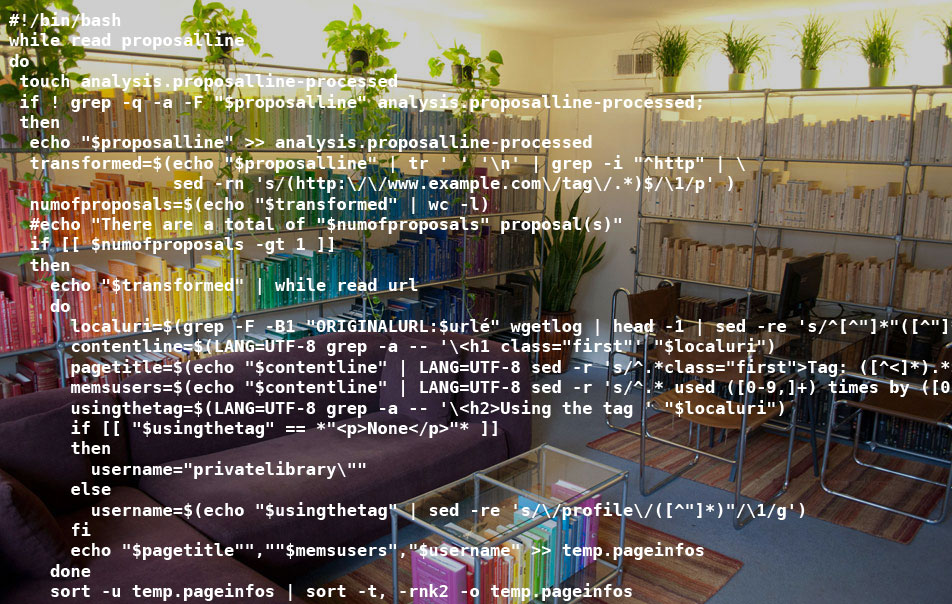 Book-related projects (coding for fun and non-profit)
I like books. A lot. I like to browse them, rearrange them (that rainbow of shelves used to be my living room), hunt them down, buy them, catalog them. Sometimes I even read them. I've also done some book-related coding, mostly in the form of user scripts (what are those?) for LibraryThing, a cataloging site for book lovers. These scripts help the site's users get things done much more efficiently. (See all my scripts here.)
Résumé
Max Starkenburg

Portfolio: http://maxwell.fyi · max@maxwell.fyi

Who am I? A web/UI designer with many years of experience designing websites, imagining new interactions, and writing the code to make it happen. I seek to bring my design talent and coding skills to a broader team of UX and software development experts, in order to create novel and beautiful solutions to complex user interface challenges, anywhere in the world.

Technical Competencies

HTML · CSS / Sass · Adobe Illustrator / Adobe Photoshop · JavaScript / jQuery · XML / XSLT · SVG · command-line Linux · Git / SVN

Work Experience

Web Designer

Libraries and Academic Innovation (George Washington University, Washington, DC) · 11/2016–present

Led design for multiple web presences for GW Libraries & Academic Innovation (GWLAI), including a redesign of the libraries' Drupal-based website, and production of interactive and responsive mock-ups, graphic assets, and code deliverables
Produced artwork to advertise workshops and events (60 per semester) as well as for exhibits and handouts
Led workshops for students, staff, and faculty on Adobe Illustrator and HTML/CSS
Created interactive SVG floor maps that link from library catalog results to show users a book's exact location on the physical shelves
Worked with colleagues across GWLAI to meet their content creation needs, consulting on accessibility best practices, CSS capabilities, and JavaScript incorporation
Designed and implemented special features like digital collection showcases and the online version of GWLAI's annual magazine
Contributed to ongoing maintenance of web presences via code debugging, new feature design, content updating, accessibility improvements, and QA testing

Interaction Designer

OERPUB (Shuttleworth Foundation funded project, from Houston, Texas) · 12/2011–04/2014

Created high-fidelity functional mock-ups from scratch that drove the development direction of an online WYSIWYG editor that allows novice faculty authors to edit professional-quality textbooks
Quantified the relative success of interactive features by conducting multiple usability studies using the mock-ups themselves
Completely redesigned WordPress site, creating original styling and logo
Designed original icon set for use as an open-source vector font

Designer and XSLT Developer

Digital Scholarship Services (Rice University, Houston, Texas) · 11/2010–04/2011

Implemented key navigational and branding changes to Rice University's digital scholarship archive to facilitate access to thousands of scholarly research items
Created custom skins in CSS and XSLT for select repositories to provide a seamless experience when arriving from similarly styled external sites
Fixed XSLT errors and added features to the output of 500 XML documents

Web/Graphic Designer

Connexions (now OpenStax CNX) (Rice University, Houston, Texas) · 01/2001–04/2011

Led visual design on an open educational repository and authoring environment of over 18,000 pages, 2,000 users, and 1.6 million monthly visitors
Iterated over design ideas (2,200 mock-ups in total) as needed by the team for new features such as search/browse interface, social media plug-ins, co-branding designs, user profile pages, authoring interface, homepage redesign, and tag editing/display
Prepared logo/branding for presentations, merchandise, business cards, book covers
Assured high quality of software by conducting thorough tests each release cycle

Education

Rice University · Houston, Texas
Bachelor of Arts · Architectural Studies · 2003

Personal

English: native speaker · Spanish: upper intermediate proficiency (ILR 3, CERF B2)
US citizen, currently in Washington, DC, open to working locally or in large cities around the globe
Colophon
The making of
Part of my goal for this site was to learn some new things, brush up on old, and try out some new open-source libraries. To that end, I coded the CSS in Sass, refamiliarized myself with Git commands (pushed to BitBucket and directly to my web host via Cygwin), learned about SVG creation and animation, used Jekyll (and assorted Ruby gems) to make the site bilingual without duplicating the code, and stretched some responsive muscles for a graceful mobile viewing experience. Except where noted (below and in comments), everything was coded from scratch.
Don't like the look and feel of this webpage? You can change its style: v1, v2, v3
Under the hood
In addition to some JavaScript from jQuery, Velocity.js, and Bootstrap, this site makes use Magnific Popups and Colorbox for the lightboxes, the Raleway typeface (hosted on Google Fonts), Formspree to create a non-PHP form, some SVG icons by Open Iconic and Icon 54, and ScreenToGif and gifsicle to create the animations. Background image of leaf originally by Eric Gaba, licensed under CC-BY-SA 3.0 Unported. The following tools were also of great help: Eric Meyer's Color Blender (finds midpoints between hex colors), regex101 (regular expression tester and beautiful headache preventer), and Can I Use? for browser compatibility info.
Let's get in touch
Have a question, concern, job for me? Just wanna say hi? Go for it ...